To ventilate shoes and boots with warm air is the most efficient and gentle way to dry footwear. The warm air not only removes dampness from the shoes, but also sweat and odors. By utilizing this system, the dryer also has an important part in keeping the user's feet healthy. The warm air pours out of the tip of the handles, thus guaranteeing a quick drying.
family4
shoe and boot dryer for 4 pairs of shoes, boots and gloves. The eight handles feature specially designed exhaust openings and ensures an efficient, gentle and quick drying.
Power consumption: 230 volts / 130 watts, plug-ready (shockproof plug)
Switch: Programmable timer and clock timer
Dimensions: w/h/d in mm 580/660/370 (including handles)
Construction: Stainless steel V²A (INOX)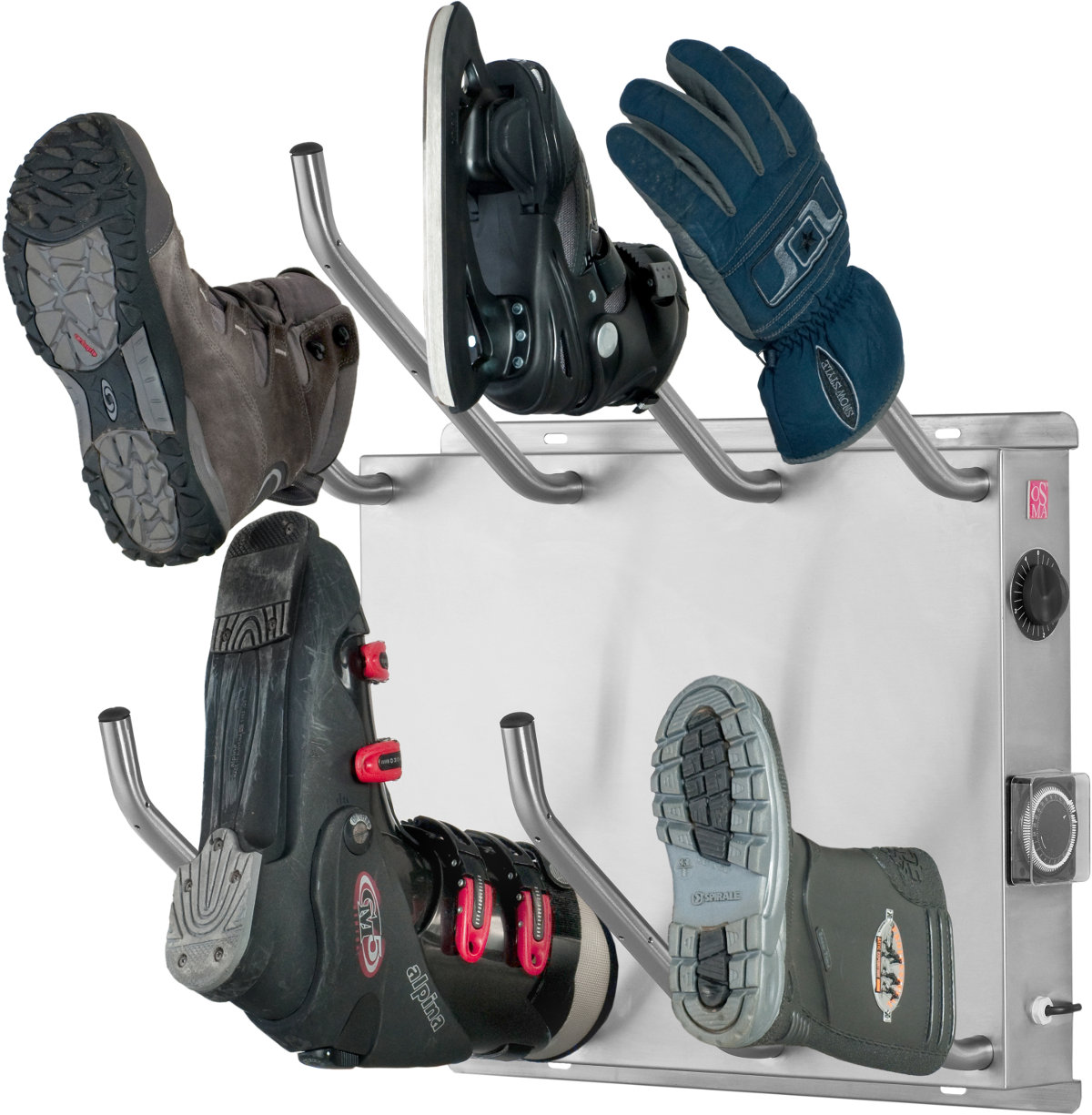 family2
The shoe and boot dryer for 2 pairs of shoes, boots, etc. was designed for household use. The little space requirement makes the family2 the perfect unit when space is limited.
Power consumption: 230 volts / 65 watts, plug-ready (shockproof plug)
Switch: clock timer (max. 4 hours)
Dimensions: w/h/d in mm 235/660/370 (including handles)
Construction: Stainless steel V²A (INOX)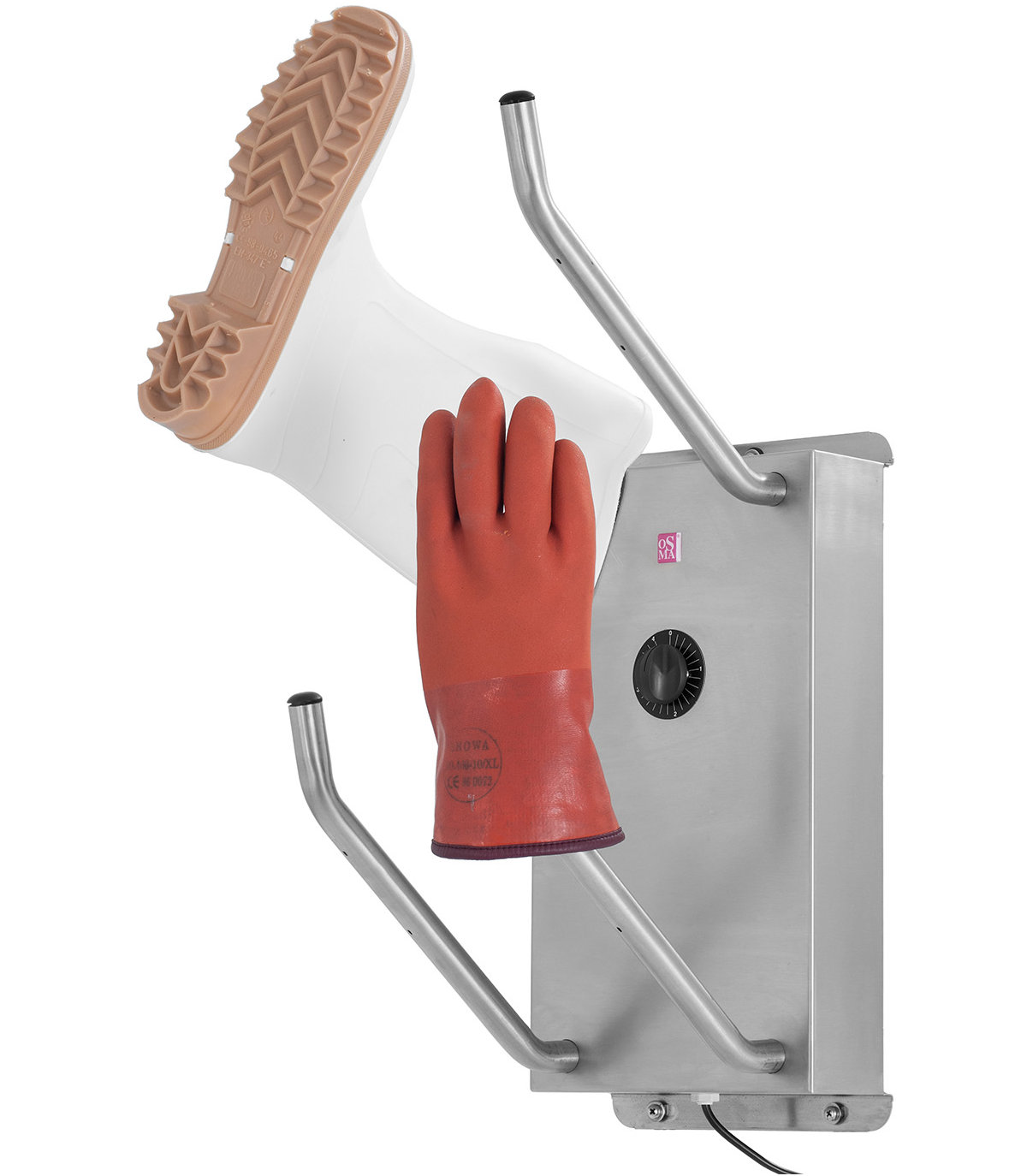 OSMA Blow/Warm/Vacu 4
Power consumption: 230V / 90 Watt (130W with fan), ready to plug in (Schuko plug)
Switching: 24 hour timer
Dimensions: W/H/D in mm 310/1390/380, measured with brackets
Version: stainless steel V²A (INOX)
Optionally with suction