Free standing stands
Ski stand SS 3300
Dimensions in mm w/h/d 2000/1250/480
Ski stand SS 3000
Dimensions in mm w/h/d 1500/1250/480
Ski stand SS 2800
Dimensions in mm w/h/d 1150/1250/480
When ordering 2 ski stands or more, you will receive the floor rails for free. However, the rails need to be ordered separately. The ski stands glide over the floor rails, thus allowing an optimal use of the room space.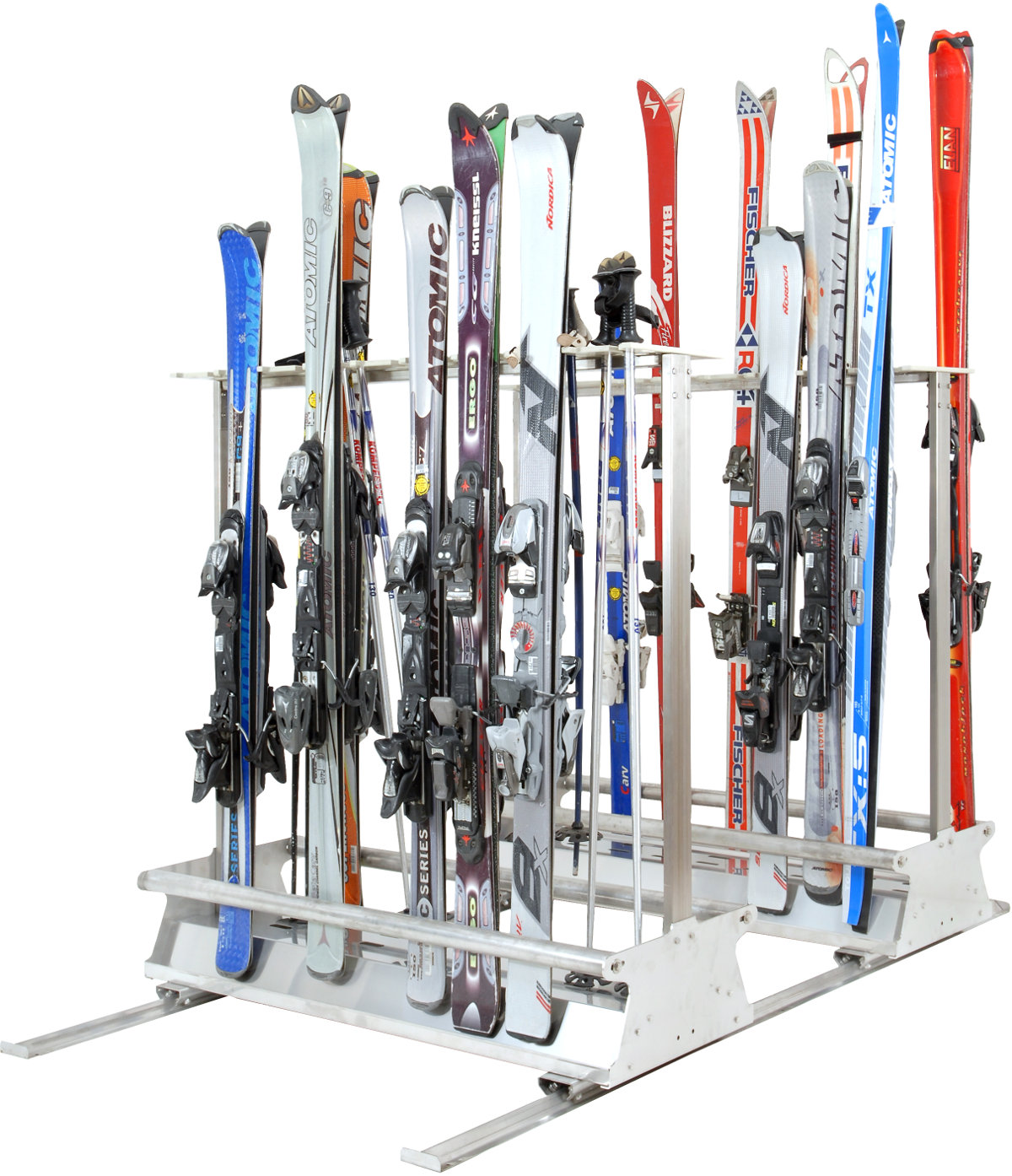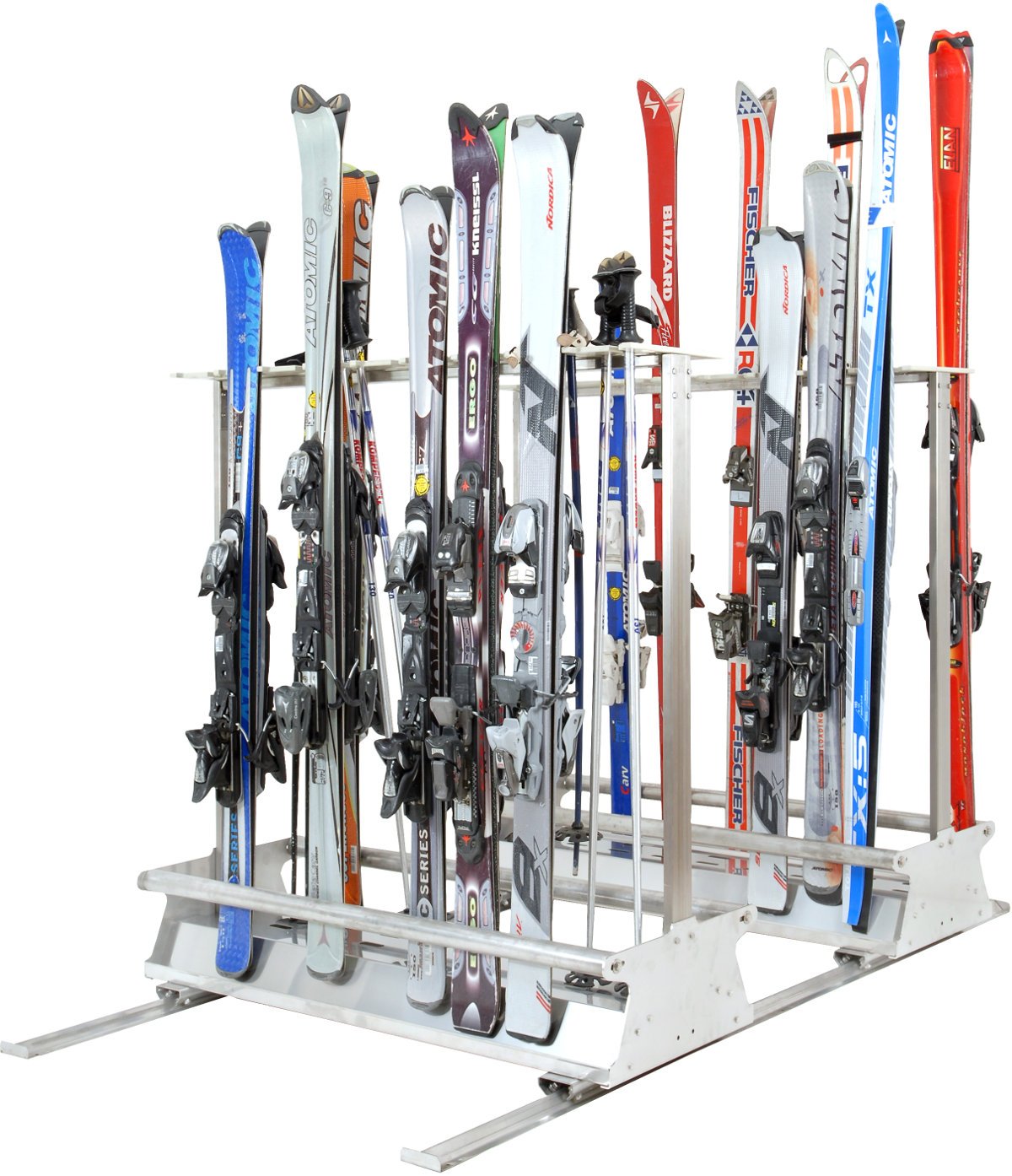 Stands for wall mounting
Ski stand SS 1600
Dimensions in mm w/h/d 2000/250/240
Ski stand SS 1500
Dimensions in mm w/h/d 1500/250/240
All ski stands are made of high-grade steel, assembly material included.